Robert E Lee High School


Class Of 1968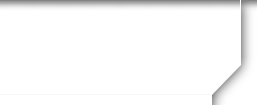 Lee Alumni Assoc
Robert E Lee Alumni Association, Inc (RELAA) is the official alumni association for Robert E. Lee Senior High School. Our goal is to endow a fund that can provide need and merit based scholarships for recent graduates as well as matching grants to enhance the school and the various activities within it. In order to reach our goal we decided that the best way to do so was to bring alum from all classes together on a regular basis, these informal "mini-reunions" are held at various restaurants and have no fee to attend. The only cost is what you may want to spend on food and drink.

Upcoming events:

RELAA
ATTN BERT RALSTON
1022 PARK ST STE 204
JACKSONVILLE FLORIDA 32204-3914
Robert E Lee Alumni Association T-Shirts
RELAA T-Shirts are now available for order! Please specify size with your payment of $15.00 and mail to the address shown below. Email me with the number you would like to purchase, ASAP. We do not want to run short on our order!
Robert E Lee Wood Shop Bricks
Own a piece of Robert E Lee High School! The "Wood Shops" were torn down in early summer and RELAA saved 500 bricks for YOU!!! Email me at RELAA2010@gmail.com and we'll make arrangements to get one to you. Each brick will have an RELAA commemorative "plaque" attached. Cost $50. Please mail check or money order to the address shown below. Duck & Cover! The bricks are flying fast!
Robert E Lee Alumni Association "Prom"
The alumni association has planned a prom for June 4th at Florida Yacht Club. Ticket info will follow! Contact the alumni website listed above for more information or to RSVP!