Robert E Lee High School


Class Of 1968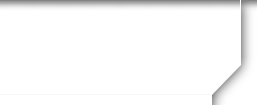 68 Lee Review
Excerpts from the Lee Review 1968- courtesy of Gary Bain
IN SILENCE AND IN GRATITUDE
WE BOW OUR HEADS TO PRAY
FOR MEN WHO FOUGHT FOR LIBERTY
AND GAVE THEIR LIVES AWAY,
WHO MARCHED TO WAR WITH COURAGE HIGH
TO ANSWER OUR COUNTRY'S CALL,
WHO SACRIFICED UNSELFISHLY,
AND GAVE THEIR ALL IN ALL.
AUTHOR: CYBIL GRIFFIN
I WATCHED HIM RUNNING ON THE SAND,
HE CAME TO ME AND TOOK MY HAND
AND LED ME WHERE THE POUNDING WAVE
HAD HOLLOWED OUT A WARM DARK CAVE.
HIS BODY LOOKED AS LIGHT AND FREE
AS BIRDS THAT FLEW ABOVE THE SEA
I RAN TO JOIN HIM IN HIS SPREE,
AND THUS BROUGHT BACK MY YOUTH TO ME.
AUTHOR: KATHY ELLISON
HOPES
FALL, TUMBLE TO THE GROUND.
THERE LIE.
CALL, SUMMON BITS OF SOUND
BUT DIE.
AUTHOR: ROBERT HARRELL
THE QUEST
THE WORLD GOES ON FROM DAY TO DAY,
WITHOUT STOPPING OR SLOWING DOWN
WE ALONE MUST FACE THIS WORLD,
WE ALONE MUST WIN OUR CROWN.
VERY FEW STOP AND SAY,
WHAT CAN I DO FOR YOU?
WE MUST MAKE OUR OWN PERSONAL GOALS,
AND HAVE COURAGE TO FOLLOW THEM THROUGH.
O, GOD, OUR FATHER, HELP US LIVE
AS BEST WE CAN EACH DAY,
AND LET OUR QUEST BE THAT OF HELPING
SOMEONE ELSE ALONG LIFE'S WAY.
AUTHOR: MARY CATHERINE COLLINS
THE SEARCH
FROM THE DAWN OF THE FIRST DAY
UNTIL THE DUSK OF THE LAST
MAN SHALL CONTINUE TO SEARCH FOR
SOMETHING THAT CAN NEVER BE FOUND.
AUTHOR: LANA KAY HARDING
THOUGHTS
THROUGH YONDER TREES THE WIND DOTH BLOW
VIBRATING BRANCHES HIGH AND LOW
NEVER A DOUBT, NEVER A FEAR
'TIS SONG FOR GOD AND ALL TO HEAR.
AUTHOR: ROBERT C. GAULDING JR
SLEEP
O COME, THOU SLEEP; COME UNTO ME SWEET REST,
AND WITH THY HEALING HANDS METE OUT TO ME
THE ELIXIR WHICH IS FOUND ONLY IN THEE.
IN THEE MY WEARY, TROUBLED MIND IS BLEST
WHEN INTO THE WATERS OF LETHE I FALL.
THOU TAKEST MY SOUL INTO HAPPY DREAMS
WHERE I AM KING OF ALL THE WORLD, IT SEEMS.
I FEEL JOY AND PEACE INTO MY HEART CRAWL.
IN THEE DO I CATCH A GLIMPSE OF DEATH'S SHORE,
BUT DO NOT EMBARK UPON CHARON'S BOAT
THOUGH THE GULF BETWEEN IS BUT A NARROW GAP
BUT SOMEBY SLEEP'S GLIMPSE WILL BE NO MORE
MERELY A GLIMPSE; AND I SHALL CROSS THE MOAT
INTO THE LAND OF DEATH, WHILE TAKING A NAP.
AUTHOR: JANELLE GANEY
ACCEPTANCE
Life in it's fullest meaning
Is not oft attained reality
But mortals strive forever
To be accepted in society.
Acceptance by society
Is no mean achievement
Our lives forever must be
Lived for others rather than ourselves.
Peace of mind in this struggle
Can be brought forth
Only when we cleanse our souls
And do our best for others.
AUTHOR: KATIE BARRY
THE PRICE OF LOVE
You cause me lots of trouble
And sometimes a little pain
But I am soon over it
And come to you again.
Love is hard to come by
And much, much harder to keep,
Sometimes the price you pay for it
Is often very steep.
Yours I'll keep forever
Somewhere in my heart
No matter if we're together
Or if we're far apart.
I'll love you til the blue birds,
Quit singing in the spring,
Until the bells in churches,
Fall and cease to ring.
AUTHOR: BOBBIE CANNON
SOLUTION
What lies beyond that tree?
Why not go over there and see?
What is written in this book?
Open it up and take a look.
How do you solve this equation?
You'll never do it by evasion.
When to your mind there comes a question,
Just remember this suggestion:
Search high and search low
To find out what you want to know.
Somwhere the answer lies---
It could be right there before your eyes.
AUTHOR: JANELLE GANEY
LIGHT
The darkness of night that would not withstand
Man's embellished window of light within,
That drew forth from searching, grasping hand
The illumination of divers sin.
Nothing overshadowed or disfigured.
By the one fervently seeking the sun
Only that of human flesh, creature, and bird
With newness, freshness of soul being won
The conquests of the mind was thus arrayed
That elements which were lost and not discerned,
Then were renovated, twisted and swayed
So that man found the brilliant light and learned
The light only hastened the mind's desire
To search and find the unquenchable fire.
AUTHOR: JIMMY TOMPKINS
AMERICA
THE BEAUTY OF THE MOUNTAINSIDE,
THE STILLNESS OF THE SHORE,
BOTH JOIN TO FORM A NATION GREAT,
WHOSE BUILDING WAS A CHORE.
IT TOOK BOTH MEN OF SIZE AN SKILL,
TO MAKE THIS NATION GREAT,
WHOSE DREAMS BECAME REALITY
AND SOON BECAME ITS FATE.
THIS COUNTRY MAY HAVE GROWN A LOT,
BUT REALLY IT'S THE SAME,
IT HAS THE SAME STEEP MOUNTAINSIDES,
THAT BROUGHT IT, ITS GREAT NAME.
AUTHOR: DEBBIE EISENBERG
REQUIEM TO A DEAD MARINE
There is a stillness; quiet pervades throughout the valley
Which moments before was shattered by the sounds of death.
The emerald-green jungle lies deceitfully serene and calm,
Filling men's minds with thoughts of apprehension
And morbid scenes of the Grim Reaper's ghastly harvest.
Down, down the long, sinister rifle barrel a lonely Marine looks,
Watching and listening for the signs of movement
Proclaiming the hordes of yellow men he knows will come.
Suddenly, in the omnipresent gloom of no-man's land
A tremulous, frightened cry arises, "Please God, someone help me!"
And he knows a comrade lies helpless in his own blood.
A wave of fear grips him; his human compassion cries out,
What can I do; how can I help him-- "Medic, Medic!"
The young gyrene waits, knowing no help will come.
The wounded lad calls out in anguish, "Someone please kill me!"
Down, down the long sinister rifle barrel a lonely Marine looks,
Sighting his companion in the groove of the V-notch.
One lonely tear trickles down a grimy cheek and a shot is fired.
Quiet reigns once more throughout the jungle,
And a young man knows of yet another life to avenge.....
AUTHOR: BRUCE ERIC SCOFIELD