Robert E Lee High School


Class Of 1968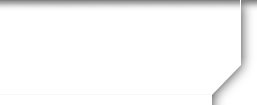 Jack Lanier
Profile Updated:
July 5, 2011
| | |
| --- | --- |
| Residing In: | Longview, TX USA |
| | |
| --- | --- |
| Occupation: | Police Sergeant |
Children:
Jack III (Jay) born 1981), Currently, Deputy Sheriff in Smith County, TX, married and living in Tyler, More…TX
Brent, born 1983, Served 4 years in the U.S. Air Force Security Forces (Military Police). He also served 6 months in combat, Ballad, Iraq. He is married to an Air Force Nurse. Ha! (like father, like son). They now have a son, Levi Jacob Lanier (our first grandson) and they currently reside in Beaver Creek, Ohio. Brent will soon graduate from Wright State Univ. in Dayton, Ohio with a degree in Political Science and plans to attend law school quite possibly at the Univ. of Texas when he and his family return to Texas next year when his wife (1st Lt. Brittany Williams Lanier) separates from the Air Force.
| | |
| --- | --- |
| Military Service: | U.S. Air Force |
Comments:
Hi Friends. I just keep on working, although I retired from the U.S. Air Force Reserves on July 12, 2009 after 32 years of cumulative service including 8 years active duty. I began after graduating from college at Tennessee Tech in 1972. I served during the Viet Nam War and have served three tours in the Middle east during The Global War on Terror earning the Meritorious Svc. award for Valor. I am now a Police Sgt. with the Longview (TX) Police Dept. (Supervisor of the Warrant/Court Bailiff Section) and Commander of the Longview Police Dept. Honor Guard (that's what I get for being a military man). I am active in the Gregg County (TX) Republican Association and Sgt.-at- Arms for the Longview Rotary Club.
School Story:
After graduating from Lee in '68 I went to Tennessee Tech Univ. where I competed in track and graduated in 1972. I went back to school and obtained a degree in Emergency Medical Technology from DeKalb College (Ga) and am currently pursuing a master's in Political Science. In fact when I retire from the Longview Police Dept., I have entertained the thought of going to Law School.
Earned Black Belt, Isshin Ryu Karate, Kickboxer. No longer do I have the "Buddy Holley look" Ha! Flowing black hair now and no glasses. Some folks say I look younger now than I ever have (convince my body of that!).
My condolences go out to the families of Lillian and all the others who have passed on from our graduating class this past year. And prayers continue for their families.
Posted on: Sep 04, 2017 at 2:04 PM
Thank you Jack for the update on the aftermath of the hurricane in your area. I am thankful you and your family are safe.
The recovery is just beginning! My prayers go out to the people of Texas
Very well said! My thoughts completely!
Posted on: Jan 07, 2016 at 1:42 PM
Congratulations Nancy. It is good to know that you have a happy and successful life as do I. Grandchildren and retirement is great!!
Yes sir Tom! All of those things and events you listed truly bring back memories, i.e. "Penny Burgers", "Crazy Crater", "Mr. Rupp", and Hash Browns at Dobb's House. Glad you are doing well!!
Have a HAPPY BIRTHDAY Dickie!!