Robert E Lee High School


Class Of 1968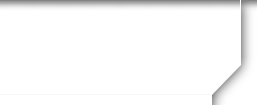 John Hanes
Profile Updated:
January 1, 2018
| | |
| --- | --- |
| Residing In: | Paoli ( Philadelphia ), PA USA |
| | |
| --- | --- |
| Spouse/Partner: | Susan Robbins Hanes, + April 2011 |
| | |
| --- | --- |
| Occupation: | Immigration Attorney |
Children:
Mary Elizabeth Keller, 1983
John W., Jr., 1985
Alexandra Hope Madden, 1988
Hilary Heather More…Morgan, 1990
Emily Grace, 1994
| | |
| --- | --- |
| Military Service: | Air Force 68-72; Army Reserve 78-80 |
Yes! Attending Reunion
Comments:
Finally, I expect to get to a reunion. 1978 - Army Reserve summer camp; 1983 - first baby born in May in St. Petersburg; 1988 - in Virginia preparing to travel to Egypt with Foreign Service; 1993 - wife in surgery in Sarasota; 1998 - no leave time available from Archdiocese of Philadelphia; 2003 - can't even remember; 2008 - hurricane; 2013 - daughter's graduation. So, please accept my apologies for missing those, and wish me well in getting to Jax in June.
----------------


A little background: After graduation, I had no plans for college. I wasn't ready for it, and 1968 was a pretty inauspicious year to be a freshman with all the turmoil on campuses countrywide. In August the Soviets invaded Czechoslovakia, and in September I signed up with the Air Force: attended Russian language school at Syracuse, then served overseas in Turkey and England. Back in Jacksonville for Christmas of 1972.

In 1973 I got work digging up palmettos in a swamp outside St. Augustine. Got sick enough to die, but didn't. Too weak to work, so I enrolled at USF-Tampa. With Syracuse and CLEP credit, I was at USF from Sep 1973 to Dec 1975, when I received my BA in Russian Language and Literature.

I was able to pass the job test as a Sanitarian because classical word roots helped me guess the answers correctly since worms and germs have Latin and Greek names. At Hillsborough County Health Department, I chased rats for a year, then inspected food businesses for a year. Next came law school.

In Jan 1979, I got married on Saturday, Jan 6, to the lovely, gracious and eminently admirable Miss Susan Robbins of Delray Beach, Florida, On Sunday, we had our honeymoon at the Green Turtle on the beach. On Monday, I started law school at Stetson in St. Petersburg. From Jan 1979 I went straight through, doing both summer terms, to graduate in May 1981. All this time, Susan worked at the Test Loop in the Westinghouse plant in Tampa.

I worked for local attorneys in St. Petersburg, passed the Bar exam, and got licensed by May of 1982. Hung out a shingle and waited for legal business that never came. First baby, Mary Elizabeth, was born May 1983. So, I promised Susan I would get a regular job. Feb 1984, I started at the Attorney General's Lakeland Regional RICO Office. Pursued civil litigation there for 3 1/2 years. Baby #2, John Jr. was born in Oct 1985. I then accepted appointment to one of the other jobs I had applied for in 1983. Foreign Service.

Sep 1987 I entered training with US Information Agency. Baby #3, Alexandra Hope was born in Alexandria, VA, April 1988. Training tour was Cairo, Egypt, 1988-89, then on to Riyadh, Saudi Arabia, 1989-90. By the end of 1990 the Foreign Service and I parted ways. Dec 1990 saw the birth of Baby #4, Hilary Heather, also in Alexandria, VA. The family spent 1991 travelling in a camper van, and recovering from stress of living overseas.

1992-94 living in Sarasota, various jobs and pursuits. 1994 moved to Pennsylvania in June to help with my father-in-law's business. Baby #5, Emily Grace was born in Bryn Mawr in Dec 1994.

Nov 1997, I started work with the Catholic Archdiocese of Philaldelphia, doing Immigration law. After three years there, I went out on my own, and now I am still doing Immigration law, with a continuing emphasis on Asylum law, working with people fleeing all sorts of trouble, but these days mostly religious persecution. That's a short version of the last 20 years.

In April 2011, my sweet Susan was carried off by pancreatic cancer. We had been married 32 years and 90 days. She had been a beautiful Christian lady since she received Jesus in junior high school. When I arrived at Stetson, a classmate began to work on me, and pushed me until I had to make a decision, and I surrendered my corrupt will to Jesus. All this time, Susan was her sweet self, but was truly happy when I gave in and accepted the Truth. I will be eternally in her debt, and look forward to seeing her in the life of the World to come.

Perhaps I have said too much, but then I have been too long away, and look forward to seeing all of you at our 50th in June. Happy New Year 2018.
School Story:
Not right now. Most have to do with Harry Moore.
Don't know if you heard, but Fred passed away a couple of years ago in a plane crash. He was coming in for a landing when another plane came up under him. Fred took evasive action, but crashed after he avoided the collision. I heard this from his cousin, Neal Yerkes.